STORMS STRIKE QUICKLY
When seconds count, who do you trust?

MEET & EXCEED FEMA GUIDELINES including FEMA 320, FEMA 361, and ICC 500



TESTED TO WITHSTAND AN EF-5 storm FROM Texas Tech Wind Science Engineering Research Center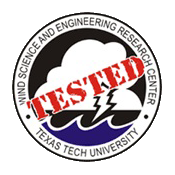 OVER 30 YEARS OF EXPERIENCE KEEPING FAMILIES SAFE DURING SEVERE WEATHER


---
"Shelter is in, they did a great job even power washed garage after. Lifetime warranty, big size. On time and on budget. Can't ask for a better crew."
– Eric
---
---
LATEST FROM THE BLOG
Tornado Storm Shelters Save Lives
September 22, 2014 2:18 pm
In the waning minutes before the May 20th tornado was beginning to lower and begin it's rampage across Moore, Oklahoma, meteorologist Mike Morgan told viewers that this tornado was going to be worse than the May 3rd tornado. As he scanned the radar studying the intensity of the storm, he then changed his warning and said that if anyone was in the path of the tornado and did not have a tornado storm shelter they had to leave the area immediately. Simply riding out the storm in their inner closet or bathtub might not save their lives as this tornado was too strong.
We don't know any of the exact numbers yet of the people whose lives were saved because they owned a tornado storm shelter and took shelter in it during the tornado, but the simple and direct statement made by Mike Morgan was clear and concise. Some tornadoes are just too powerful to ride out without the safety that is provided by an underground tornado storm shelter!
View our selection of underground tornado storm shelters here at Storm Safe Shelters today and make sure you and your family are protected when storms strike in the future!